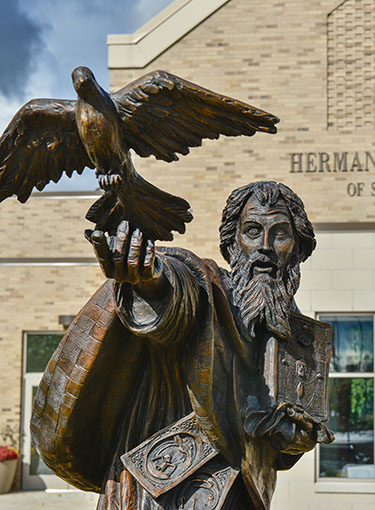 Donor Recognition
We look forward to recognizing those who will continue to help move Fisher Forward.
Showing Our Community How We Move Fisher Forward
From Kearney Hall, named in honor of Bishop James E. Kearney and his leadership during Fisher's first fundraising campaign, to the Wegmans School of Pharmacy and the Wegmans School of Nursing, made possible by gifts from Robert and Peggy Wegman, Fisher proudly bears the names of partners who have transformed the campus. Whether students are studying in the School of Business in the Victor E. Salerno Center for American Enterprise or celebrating Mass in the Hermance Family Chapel of St. Basil the Great, they are inspired by the generosity and philanthropic spirit of the Fisher family.
Giving Societies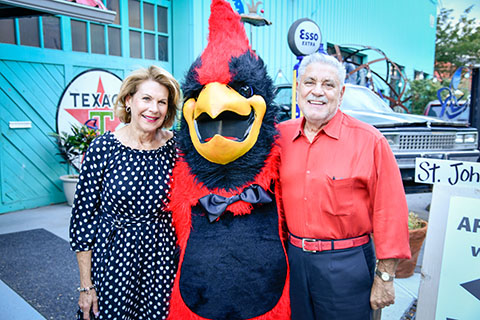 Move Fisher Forward
Spire Society
Membership in the Spire Society is granted to donors who commit to giving $1,000 or more to the Fisher Fund - the University's annual fund - for at least three years.
Learn More: Spire Society
Move Fisher Forward
1948 Society
The 1948 Society, named in honor of the year that St. John Fisher University received its charter, recognizes individuals who have named the Fisher as a beneficiary of a planned future gift.
Learn More: 1948 Society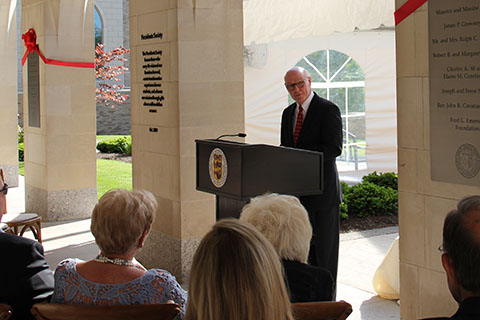 Move Fisher Forward
Presidents Society
The Presidents Society acknowledges the generosity of a group of philanthropists who have made lifetime gifts to the University totaling $1 million or more.
Learn More: Presidents Society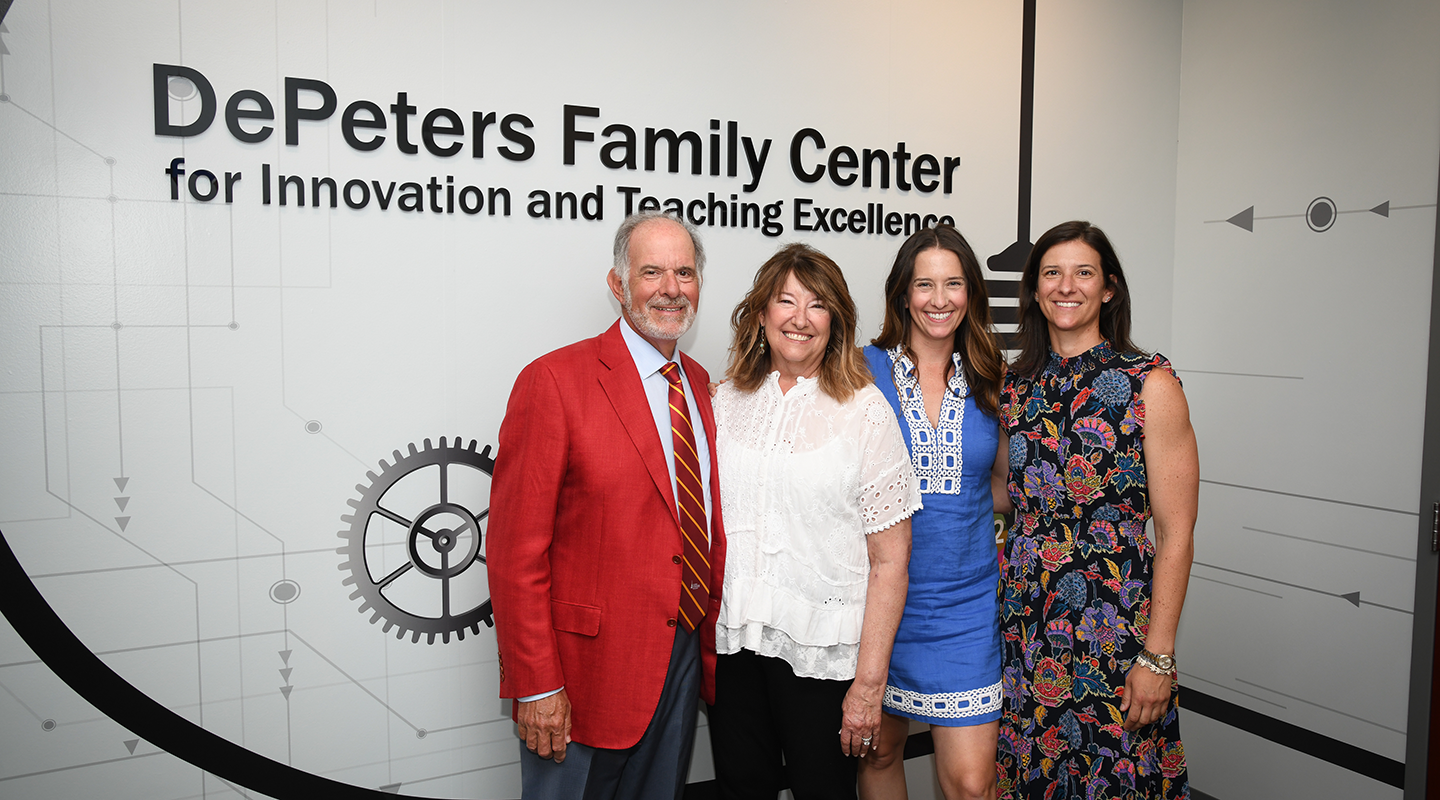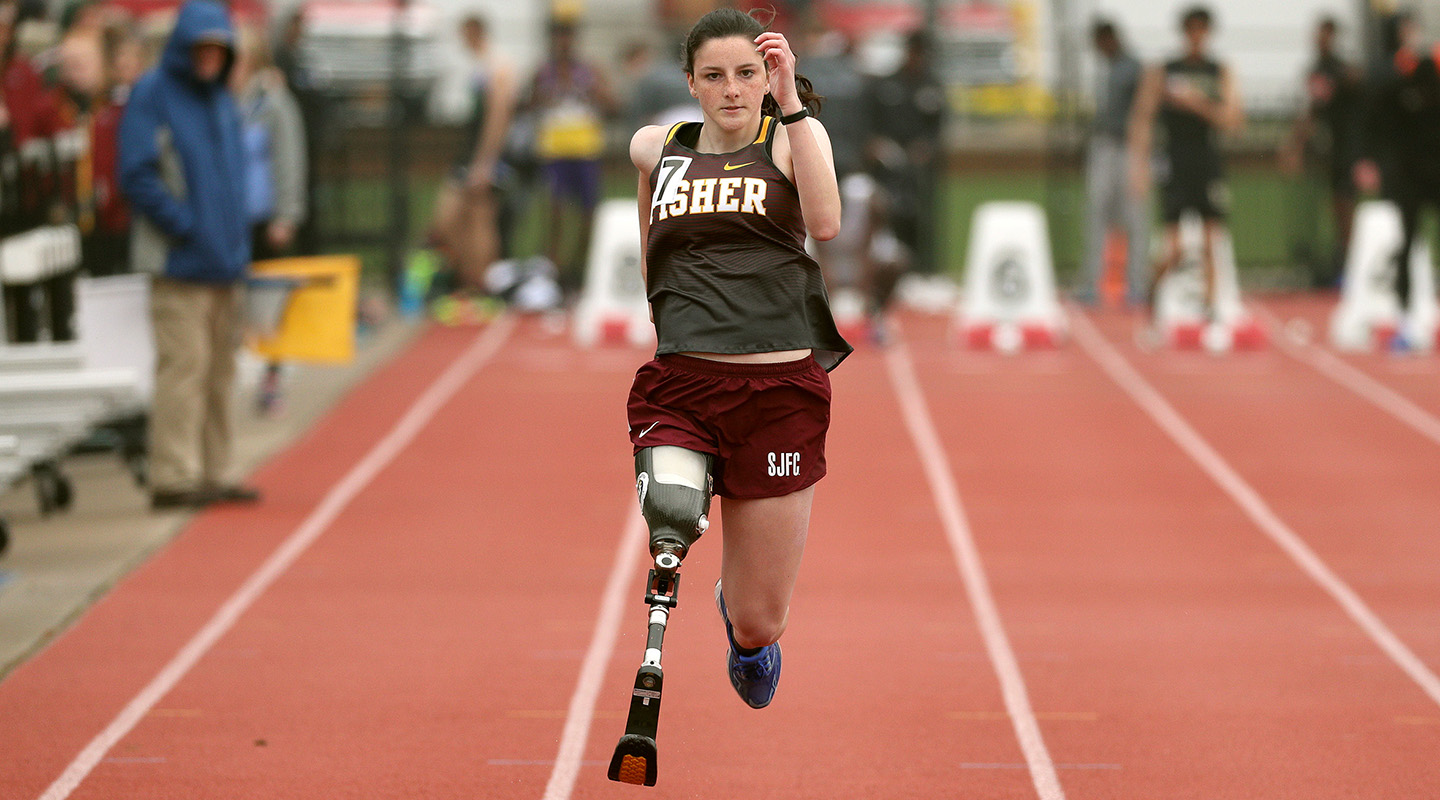 STORIES OF IMPACT
Innovative Impact
Thanks to the generosity of Jack '73 and Donna DePeters and their family, as well as Wegmans Food Markets where Jack built his successful 50-year career, the University established the DePeters Family Center for Innovation and Teaching Excellence which today provides the Fisher community with collaborative leadership for the design and delivery of innovative teaching and learning activities both on- and off-campus.
STORIES OF IMPACT
Building Greatness
Mike Henchen, head coach of Fisher's cross country and track and field programs, says he often wonders how schools that don't have an outdoor or indoor track attract recruits. From the Polisseni Track and Field Complex, which he calls "simply amazing," to the throws area, he says Fisher facilities are getting better every day. "It has helped us recruit student-athletes who are focused academically and athletically. They see themselves participating in a great program at a great University, they embrace the Fisher family, and are just a great group of young adults," he says.
10 a.m. coffee reception, 10:30 a.m. lecture
Where: Leo Community Room, Joseph S. Skalny Welcome Center
12:30 p.m. shotgun start
Where: Oak Hill Country Club
Let's Move Fisher Forward
By investing in Fisher Forward, you are investing in the future success of our graduates, our institution, and our community as a whole.
Give Today