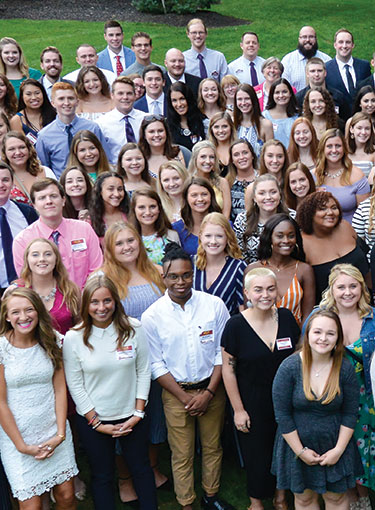 Support the Campaign
Your gift impacts thousands of students working to achieve a St. John Fisher College education. Help move Fisher Forward.
Invest in Fisher Forward
Fisher Forward is the most ambitious campaign in the University's history, with a goal of $75 million. As was true when Fr. Haffey led Fisher's first campaign in 1948, our success is dependent upon the generosity of our alumni, friends, and community – essential partners of St. John Fisher University. Students, programs, and the Fisher campus will be empowered by this generosity to support and drive innovation, programming, and the future, expanding the impact of this work broadly throughout the community and beyond.
How to Give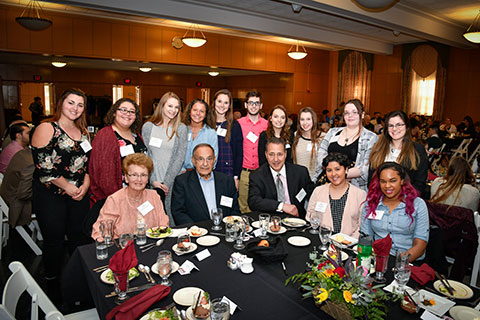 Make an Immediate Impact
The Fisher Fund
Gifts to the Fisher Fund support scholarships, academic research, athletics, and so much more. You can give to the area of greatest need or decide how you want your gift to make an impact by choosing to give to scholarships and financial aid, an academic school, the library, athletics, or student life.
Give to the Fisher Fund Today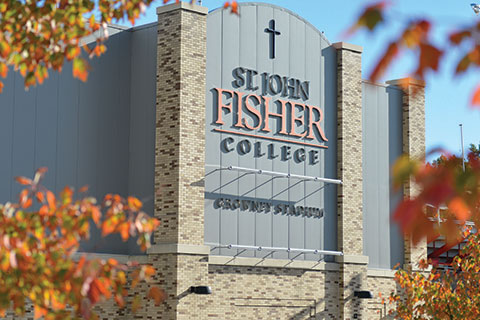 Secure Fisher's Future
Planned Gifts
Making a planned gift is a wonderful way to show your support and appreciation for St. John Fisher University and its mission while accommodating your own personal, financial, estate-planning, and philanthropic goals.
Learn about Planned Giving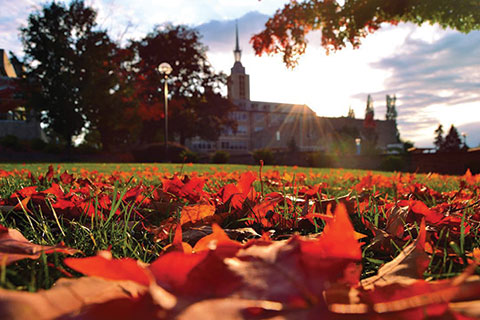 Secure Fisher's Future
Endowed Gifts
An endowment is comprised of funds that Fisher invests to support present and future needs. When you give to the endowment, your gift will grow into something greater, something more impactful than the gift itself. Your gift will be invested and used to support Fisher now and for years to come.
Learn More About Endowed Gifts
Corporate and Foundation Support
Foundations and corporate partners have been crucial to Fisher's success. Through pivotal and impactful gifts, these partners have ensured that we continue to meet student needs that ultimately lead to their success.
Foundation Support
Each chapter in the story of St. John Fisher University can be tracked to pivotal and impactful gifts made by foundations. Our foundation partners have enabled Fisher to shape and meet changing student needs.
Learn More: Foundation Support
Corporate Support
St. John Fisher University has benefitted from partnerships with corporate foundations and corporations through the years, which have allowed Fisher to continue to innovate and grow.
Learn More: Corporate Support