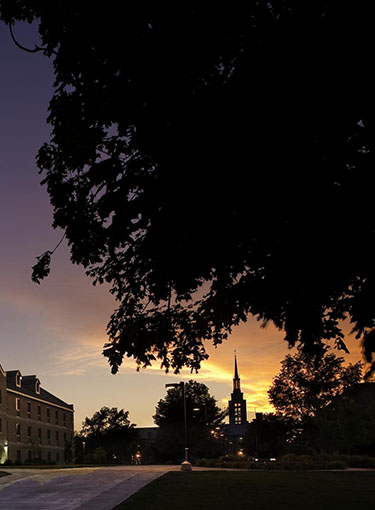 About Fisher Forward
There has never been a better time to build upon our past to help secure our future.
Move Fisher Forward
The narrative of St. John Fisher University chronicles steady growth and broadening impact since our beginning, nearly 75 years ago. While respectful of our history and traditions, Fisher has always kept its focus keenly on the future, anticipating and responding to the changes in society that bring new opportunities to our students. Our success is dependent upon the generosity of our alumni, friends, and community – essential partners of St. John Fisher University. Students, programs, and the Fisher campus will be empowered by this generosity to support and drive innovation, programming, and the future, expanding the impact of this work broadly throughout the community and beyond.
Campaign Leaders
Vic Salerno '66, Campaign Chair
Former CEO, O'Connell Electric Company
Member, St. John Fisher University Board of Trustees
Long-time Board member and loyal Fisher alumnus, Vic Salerno '66, is serving as the chair of Fisher Forward. Mr. Salerno recently retired as chief executive officer of O'Connell Electric Company, a role he held since 2006 with the company he served for over 50 years. In 2011, Mr. Salerno gave $2 million to Fisher - the largest gift ever received from an alumnus - for a new building to house the School of Business. In 2013, the Victor E. Salerno Center for American Enterprise opened its doors.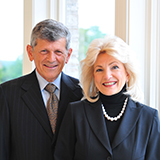 Wayne and Beverly LeChase, Honorary Chairs
Wayne and Beverly LeChase are loyal and longtime donors of St. John Fisher University. Wayne, chairman of LeChase, served on the Board of Trustees from 1991-2015 and today is a member of the Trustee Emeriti Society.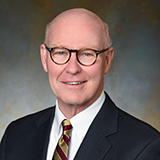 Dr. Gerard J. Rooney, President
St. John Fisher University
President Rooney took office in 2015 after having served as the University's executive vice president for enrollment, advancement, and planning. Dr. Rooney has been a member of the Fisher family for over two decades and is the proud parent of two Fisher alumni.
President's Office